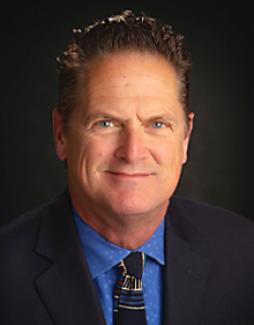 Tom E. Reinsel, M.D.
Specialties:
Back, Neck, and Spine
Fellowships: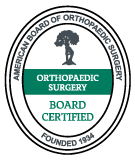 As a fellowship-trained spine surgeon and board-certified orthopedic surgeon, Dr. Tom Reinsel has exceptional experience in specialized care for injuries and conditions of the back, neck, and spine. He specializes in minimally invasive spine surgery as well as lumbar fusion, cervical spine surgery, disc replacement, adult and adolescent scoliosis, spine fractures, and spinal cord injuries. Whenever possible, Dr. Reinsel pursues a nonsurgical treatment plan for his patients. However, if surgery becomes necessary, he has the expertise to perform the most effective procedure that will allow for the quickest recovery.
A St. Louis native, Dr. Reinsel graduated from the University of Missouri–St. Louis before completing medical school at Washington University School of Medicine in St. Louis. He then completed his internship and began his residency in orthopedic surgery at John H. Stroger, Jr. Hospital of Cook County in Chicago. There, Dr. Reinsel finished his residency at Northwestern Memorial Hospital before completing his first spine surgery fellowship at Rush University Medical Center. He completed an additional fellowship in spine surgery at the University of Vermont in Burlington.
Dr. Reinsel has benefitted greatly from spending time with many different surgeons around the world. He remains current in the ever-evolving area of orthopedics and spine surgery, and he served as an associate professor in orthopedic surgery at the Marshall University School of Medicine in Huntington, West Virginia. He also served as an assistant professor in orthopedic surgery at the University of Missouri in Columbia and at The Ohio State University in Columbus.
With a lifelong interest in sports, Dr. Reinsel enjoys running, biking, triathlons, and motorsports when he is not seeing patients. He also likes movies and cooking.
Dr. Reinsel is available to see patients at our Columbus and Greensburg locations.
Credentials

Undergraduate

University of Missouri–St. Louis, St. Louis, MO

Medical School

Washington University School of Medicine, St. Louis, MO

Internship

John H. Stroger, Jr. Hospital of Cook County, Chicago, IL

Residency

John H. Stroger, Jr. Hospital of Cook County, Chicago, IL
Northwestern Memorial Hospital, Chicago, IL

Fellowships

Rush University Medical Center, Chicago, IL
University of Vermont, Burlington, VT

Certification

Board-Certified, American Board of Orthopaedic Surgery

Professional Memberships

American Academy of Orthopaedic Surgeons
Lumbar Spine Research Society
North American Spine Society
Locations

940 North Marr Road, Suite C
Columbus, IN 47201

930 East Barachel Lane, Suite 500
Greensburg, IN 47240
News
Patient Reviews