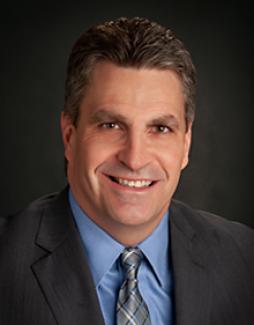 Cary M. Guse, M.D.
Specialties:
Ankle, Elbow, Foot, Hand, Hip, Joint Replacement, Joint Revision, Knee, Shoulder, Sports Medicine, and Wrist
Fellowship:
Born and raised in Wanatah, a small northwest Indiana farming town, Dr. Cary Guse was the first in his family to attend college. A four-sport athlete and class valedictorian in high school, he continued his scholastic and athletic endeavors while attending Franklin College, participating in both basketball and baseball and receiving the prestigious Ben Franklin Distinguished Scholar award. He went on to graduate summa cum laude while graduating first in his class.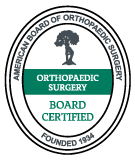 Due to a myriad of family medical hardships, Dr. Guse knew early in his life that he wanted a career in medicine and accepted early admission to the Indiana University School of Medicine, where he went on to receive his Doctor of Medicine degree. It was there he was introduced to the world of orthopedic surgery and the variety of conditions, problems, and procedures that it entails. Being a former collegiate athlete and self-confirmed weekend warrior, he was logically drawn to the subspecialty field of sports medicine.
He went on to complete his five-year orthopedic surgery residency at the Indiana University School of Medicine and continued for another year of advanced training in sports medicine and arthroscopy at The Orthopaedic Center/TRIA Orthopaedics in Minneapolis, Minnesota. While there, he was exposed to the most current and advanced techniques for surgery of the knee and shoulder. In addition, he received extensive training on how to care for the whole athlete - from prevention and conditioning to rehabilitation. Dr. Guse has served on the medical staff for the Minnesota Vikings, Minnesota Timberwolves, Minnesota Wild, Minnesota Twins, and Indianapolis Indians. In addition, he has served as the head physician for several high school teams and provided coverage for a number of national sporting events.
A member of the American Medical Association, Indiana State Medical Association, Midwest Orthopaedic Society, Indiana Orthopaedic Society, American Medical Society for Sports Medicine, and a candidate member of the American Academy of Orthopaedic Surgeons, Dr. Guse has published several articles and remains very active in the field of sports medicine education and research.
Dr. Guse and his wife, Kristi, are thrilled to be back in Indiana and in particular, are excited about becoming active members of the southern Indiana community. An avid cyclist and basketball player, the doctor and his wife remain very active and enjoy a multitude of fitness activities.
For patients suffering from soft-tissue injuries that have not responded to other treatments, Dr. Guse offers the latest nonsurgical treatment options, including orthobiologic procedures, which are used to repair your injuries through natural healing processes.
Dr. Guse is available to see patients at our Columbus, Seymour, and North Vernon locations.
Credentials

Undergraduate

Franklin College, Franklin, IN

Medical School

Indiana University School of Medicine, Indianapolis, IN

Residency

Indiana University School of Medicine, Indianapolis, IN

Fellowship

The Orthopaedic Center, Eden Prairie, MN

Certification

Board-Certified, American Board of Orthopaedic Surgery

Professional Memberships

Arthroscopy Association of North America

American Academy of Orthopaedic Surgeons

American College of Sports Medicine

American Medical Association

American Orthopaedic Society for Sports Medicine

Indiana Orthopaedic Society

Midwest Orthopaedic Society

Society for Golf Medicine and Performance

Awards, Recognitions & Staff Promotions

Franklin College Athletic Training Preceptor
Sports Medicine Commission, Indiana State Medical Association
Locations

4665 N US Highway 31
Columbus, IN 47201

1810 Commercial Drive
North Vernon, IN 47265

633 East Tipton Street
Seymour, IN 47274
News
Patient Reviews

"I received very professional and excellent care from Dr. Guse. It all went well, could not be happier with the experience."
Videos