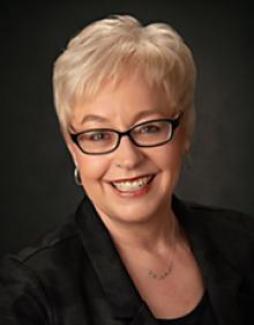 Lisa Lanham, D.P.M.
Specialties:
Podiatrist/Foot
Fellowship: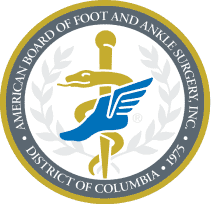 Dr. Lisa Lanham chose to follow in both her father's and grandfather's footsteps as a third-generation podiatrist. Dr. Lanham graduated from Indiana University in 1986 and relocated to California, where she received her doctorate from the California School of Podiatric Medicine in San Francisco in 1990.
Postgraduate training included a surgical residency at Pacific Hospital of Long Beach, clinical rotations with an osteopathic teaching institution, pediatric experience, and a surgical fellowship in forefoot and rearfoot procedures at Tustin Hospital in Tustin, CA.
Dr. Lanham's expertise includes educating parents on the growth and care of children's feet, biomechanics, reconstructive surgery, wound healing, and prevention of foot problems associated with circulation disorders and systemic diseases, such as diabetes. In January 2016, Dr. Lanham was appointed to the Indiana Board of Podiatry Examiners.
When Dr. Lanham is not seeing patients, she enjoys spending time with her husband, who is a pilot, and her son.
Dr. Lanham is available to see patients at our Columbus and Greensburg locations.
Credentials

Undergraduate

Indiana University, Bloomington, IN

Medical School

California School of Podiatric Medicine, San Francisco, CA

Residency

Pacific Hospital of Long Beach, Long Beach, CA

Fellowship

Forefoot and Rearfoot Procedures, Tustin Hospital, Tustin, CA

Certification

Board-Certified, American Board of Foot & Ankle Surgery

Professional Memberships

American College of Foot and Ankle Surgeons
American Board of Foot & Ankle Surgery
American Podiatric Medical Association
Indiana Podiatric Medical Association

Awards, Recognitions & Staff Appointments

Member, Indiana Board of Podiatry Examiners, 2016 - Present
Board of Directors, Indiana Podiatric Medical Association, 1999 - 2006
President, Indiana Podiatric Medical Association, 2005
State Representative, APMA Private Insurance Advisory Committee, 2008 - Present
Meritorious Service Award, 2006
Dr. T.H. Clarke Achievement Award, 2009
Locations

940 North Marr Road, Suite C
Columbus, IN 47201

930 East Barachel Lane, Suite 500
Greensburg, IN 47240
Patient Reviews
Videos